Welcome to the Consulate General of Guyana
Welcome to the website of the Consulate General of the Cooperative Republic of Guyana in Toronto. Guyana is the land of many waters and endless summer (365 days of summer annually). It is the home to one of the highest single drop waterfalls in the world; the Kaieteur Falls, which tumbles at 741 feet and also home to many species of exotic flora and fauna. Guyana is also the land of six people and a kaleidoscope of multi-cultured ethnic diversity, which is committed to nationhood, fostering social development and embracing diversity.
The Consulate is committed to promoting the Guyanese culture and contributing to and expanding Guyana's vibrant bilateral relations with Canada. Guyana's relations with Canada has a long history dating back to the pre-independence era and has continued to grow from strength to strength over the years. The Consulate is pleased to offer a wide spectrum of information and support to the Guyanese community in Canada and Canadians, including details on tourism, trade, investment and doing business in Guyana to all of our visitors.
As one of its main core functions, the Consulate also provides consular services to Guyanese citizens living and working in Canada. We are committed to making these services as efficient and customer-friendly as possible and we continuously strive to improve our processes. Should you have any questions that go beyond the information listed on this website, please feel free to contact us. We are looking forward to hearing from you!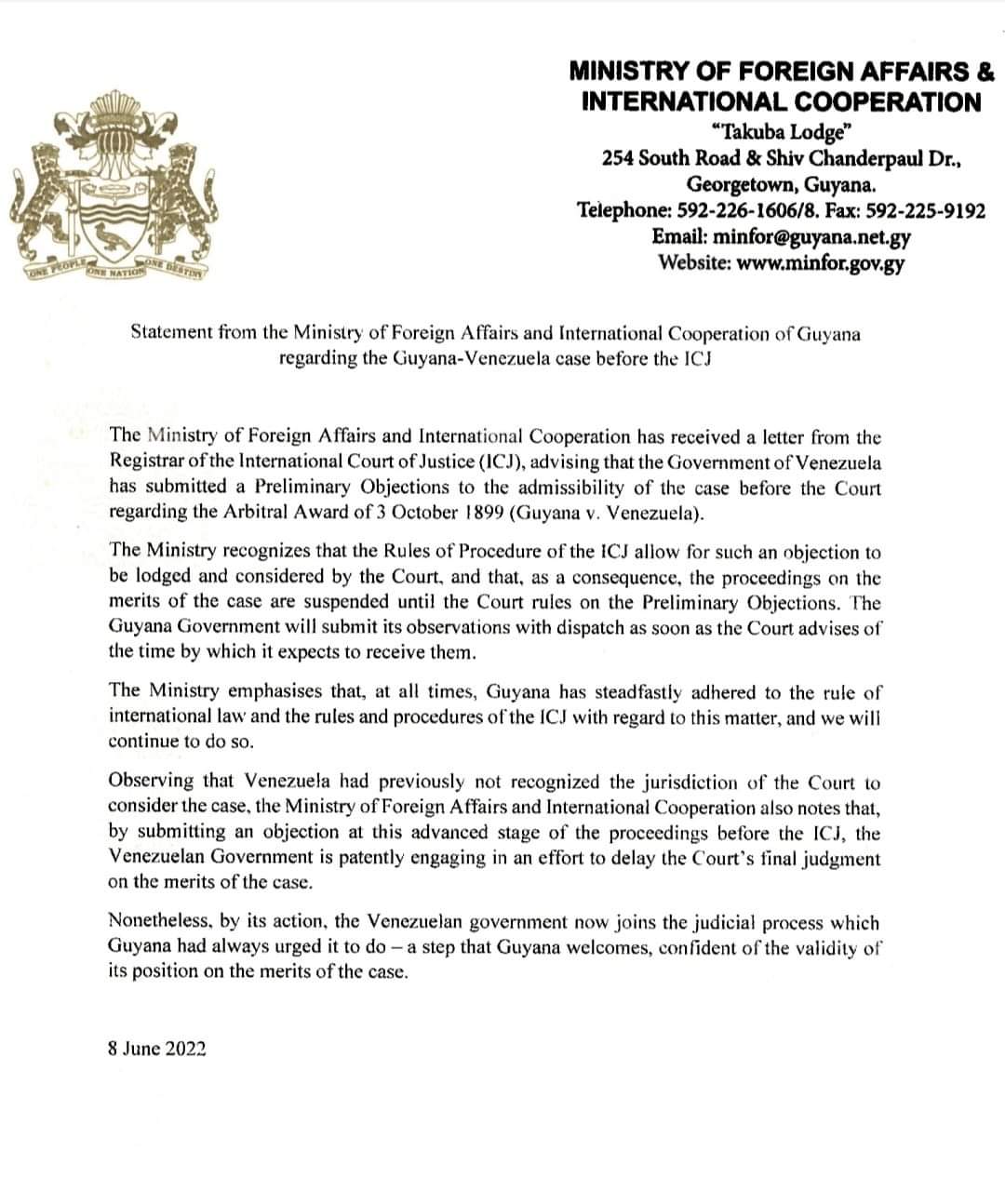 Guyana's Statement on the situation in Ukraine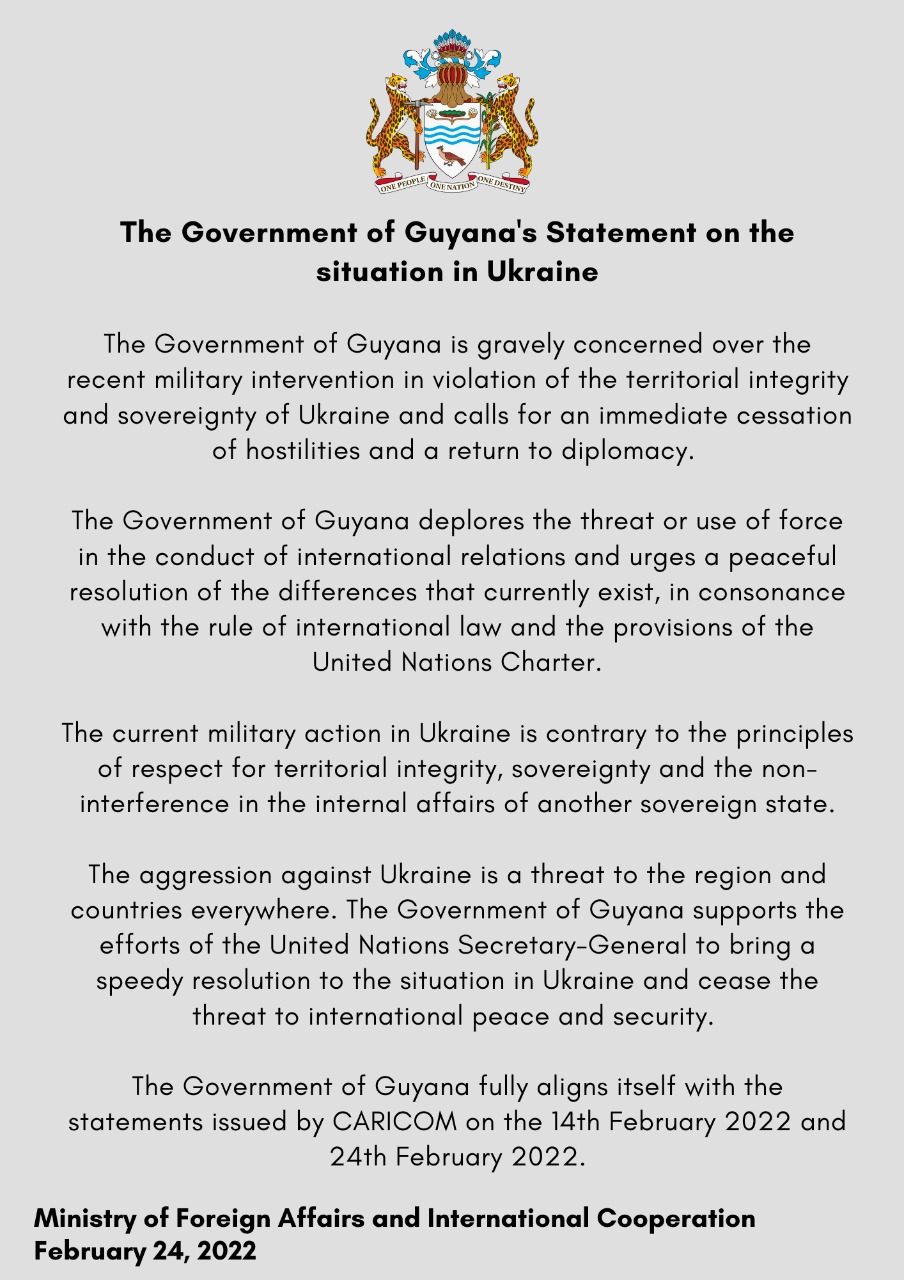 Statement by His Excellency Dr. Mohamed Irfaan Ali, President of the Cooperative Republic of Guyana on the assassination of His Excellency Jovenel Moїse, President of the Republic of Haiti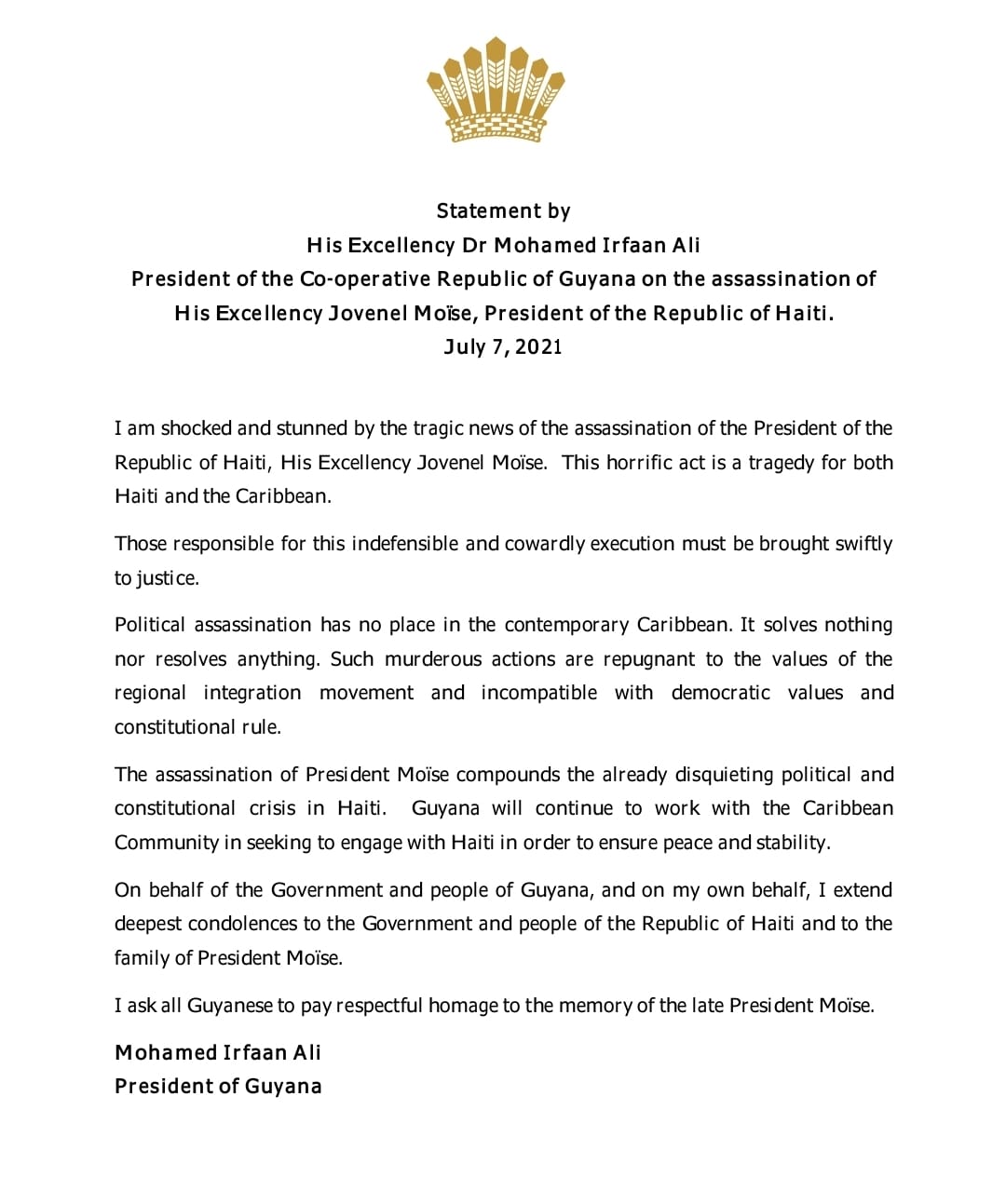 Address By His Excellency Dr. Mohamed Irfaan Ali, President of the Cooperative Republic of Guyana on the Occassion of the 55th Independence Anniversary of Guyana
Historical Context of the Guyana/Venezuela Controversy
Statement of His Excellency Dr. Mohamed Irfaan Ali, President of the Cooperative Republic of Guyana regarding the Looming Crisis in St Vincent and the Grenadines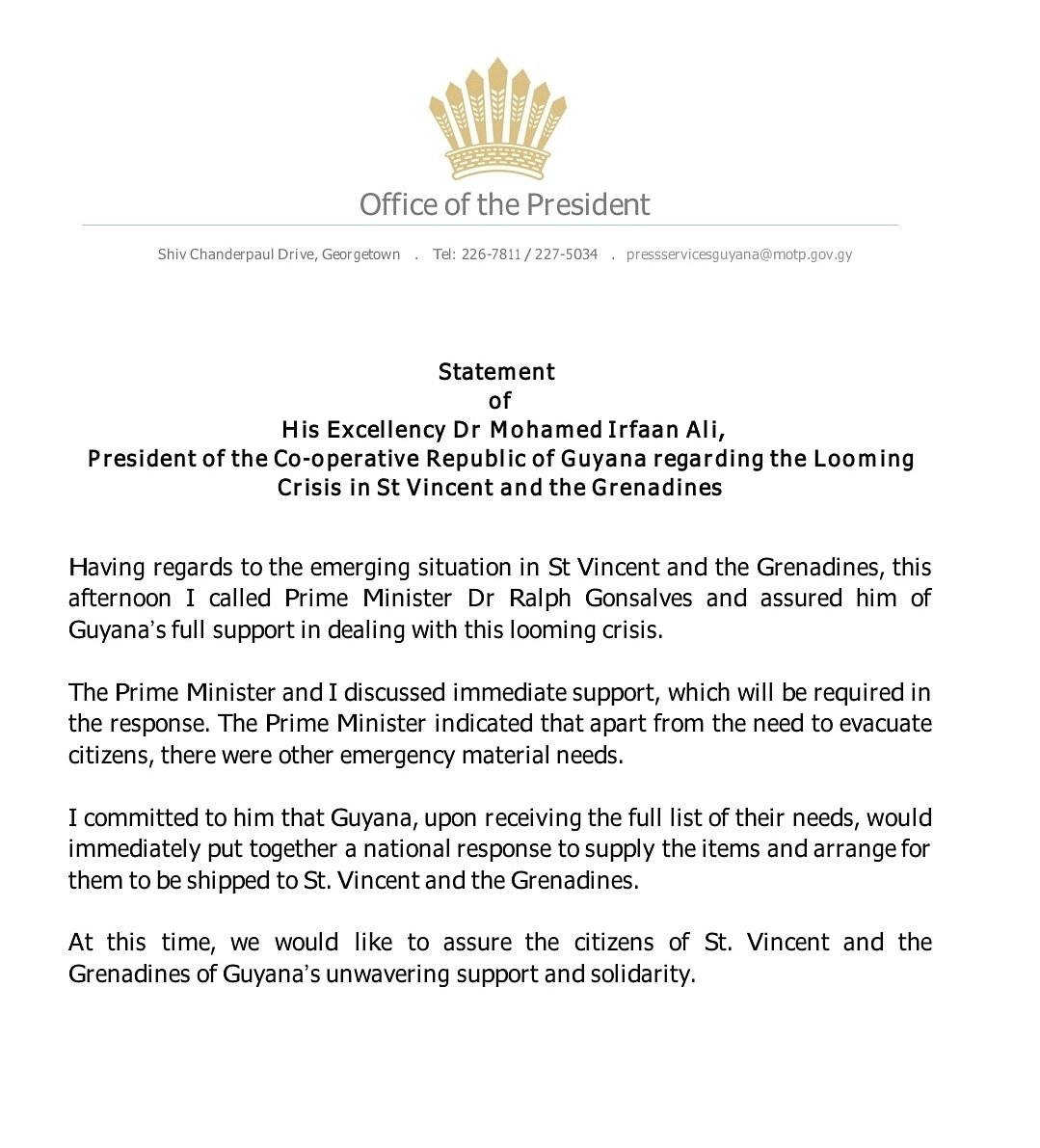 PRESS STATEMENT- Ministry of Foreign Affairs and International Cooperation, Cooperative Republic of Guyana, March 3, 2021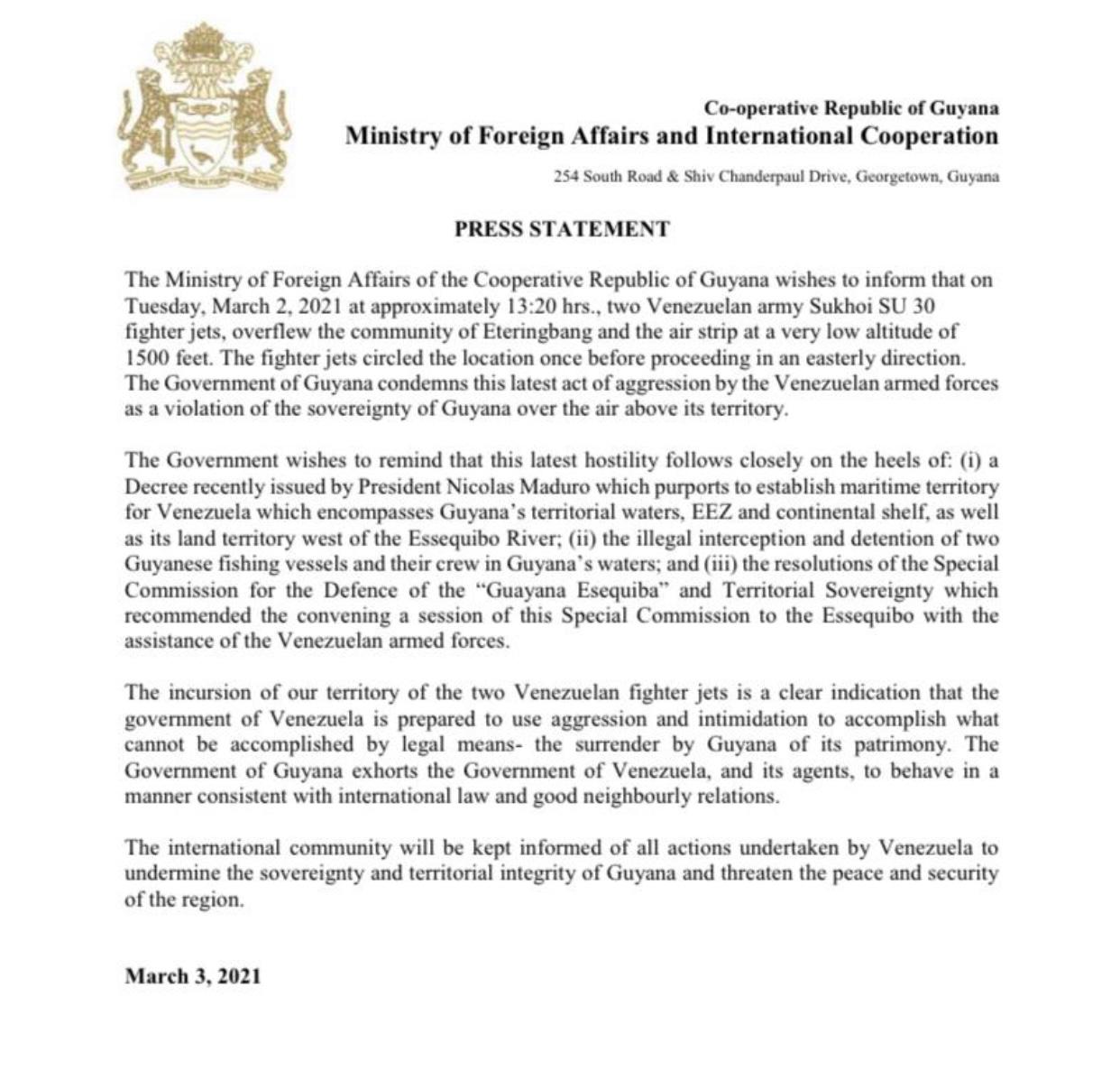 Address by His Excellency, Dr. Mohamed Irfaan Ali, President of the Cooperative Republic of Guyana, and Commander in Chief of the Armed Forces on the aggressive stance by Venezuela
Address to the Nation by His Excellency Dr. Irfaan Ali, President of the Co-operative Republic of Guyana and Commander-in-Chief of the Armed Forces regarding actions of the Government of the Bolivarian Republic of Venezuela
Guyana Investment and Transformation